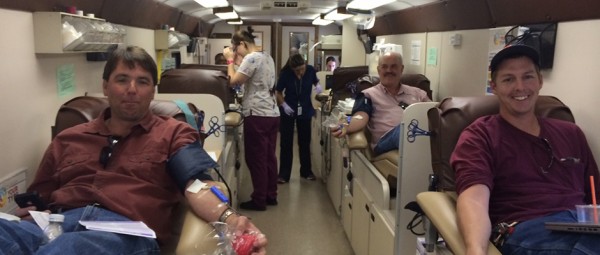 In the past year, Alisa and Armando de Moya have become very passionate about donating blood knowing how vital and lifesaving it is to all cancer patients.
In Armando's honor and in recognition of survivors everywhere, the de Moya Group hosted Blood Drives at its Main Office on Friday, April 25, 2014, and at its Fort Myers office on Friday, May 2, 2014.
Between the two events, three buses were available for 5 hours, handling up to 20 people each hour for a total of nearly 300 hundred possible donations!
Several platelet donations were also made at the Miami event. Because the platelets must be used within 5 days, all platelet donations went directly from the blood lab straight to a cancer recipient in need. We truly saved lives in a matter of days!
Donors at the Miami event were also able to sign up for the Bone Marrow Registry.
Through this experience, the de Moya Family has learned the importance of donating blood and platelets and how this process saves lives each and every day.